Summer Reading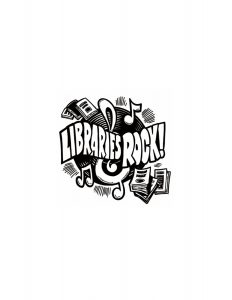 Summer Reading 2018
For calendar view, please click here
Don't forget to register and get your bag!
July Event Descriptions:
Technology Help- July 3rd, August 7 3:30 to 5pm
Open tech time! Bring your questions, (and your device).
Teen/Tween Club – July 5th 2:45pm
Join us
STEM (science technology engineering and math skill development through fun) – Finch Robot- July 6th 3-4pm
The Finch is a small robot designed to inspire and delight students learning computer science by providing them a tangible and physical representation of their code.
Reading with Molly- July 10th, 11th, & 12th
Spend 15 minutes reading to our favorite fur friend Molly!
Evening Stories & More – July 12th 6:30 -7pm
Join us for stories and a craft! For all children.
STEM – Cup Tower Challenge July 13th 3 – 4pm
Test your building power! How high can you build a cup tower?
Galaxy Jars- July 17th 3-4:30pm
Water, glitter oh my! Shake it, turn it, and toss it… the more your jar will look like the galaxy. The bubbles will begin to sparkly like stars and asteroids.
STEM – Magna Tiles- July 20th 3-4pm
Stick magnetic tiles together and design awesome structures!
Friendship Bracelets (school-age)- July 24th 3-4pm
A friendship bracelet is a decorative bracelet given by one person to another as a symbol of their friendship. Friendship bracelets are often handmade, usually from embroidery floss or thread.
Smoothie Shoppe- July 26th 6-7pm
Love making or drinking smoothies? Then this class is for you! Join us at the library and get your testing taste buds ready!
STEM – Dancing Frankenworms- July 27th, 3-4pm
What makes gummy worms look like they're moving? Find out with this fun science experiment!
Game Time at the library- July 30th 6-7:30pm
Game on! Play board games at the library- all ages welcome!
Read with the Blue- July 31st 10:30 to 11am
With a focus on friendship and trust, local law enforcers will read a story to children. Afterwards, the kids will hunt for friendship rocks that have been hidden. Once they find a rock they will get to make their own friendship rock for the officers to take to their next event
August event descriptions:
Make Seed Art- August 2, 6-7:30pm
Create your own mosaic using seeds! For adults and older teens.
Science Rocks! August 3rd 3 – 4pm
An engaging, fun, hands-on science event for kids.
Technology Help- August 7th 3:30 to 5pm
Open tech time! Bring your questions, (and your device).
Evening Preschool- August 9th 6:30 to 7pm
Join us for stories and a craft! For all children.
Teen/Tween Club- August 10th 2:45 to 3:45 (Music Jeopardy)
Quiz yourself on the music you know and the music you don't! Whoever gets the most questions right wins a prize!
Adult Coloring Night- August 14th, 6-7:30pm
Join us for a relaxing evening of adult coloring. Don't have an adult coloring book? Don't worry- we've got you covered!
STEM – Q-Ba-Maze- August 17th 3-4pm
Challenge yourself and learn to problem-solve!
Lego Night-August 22nd 6-7:30pm
Play with Legos! All ages welcome!