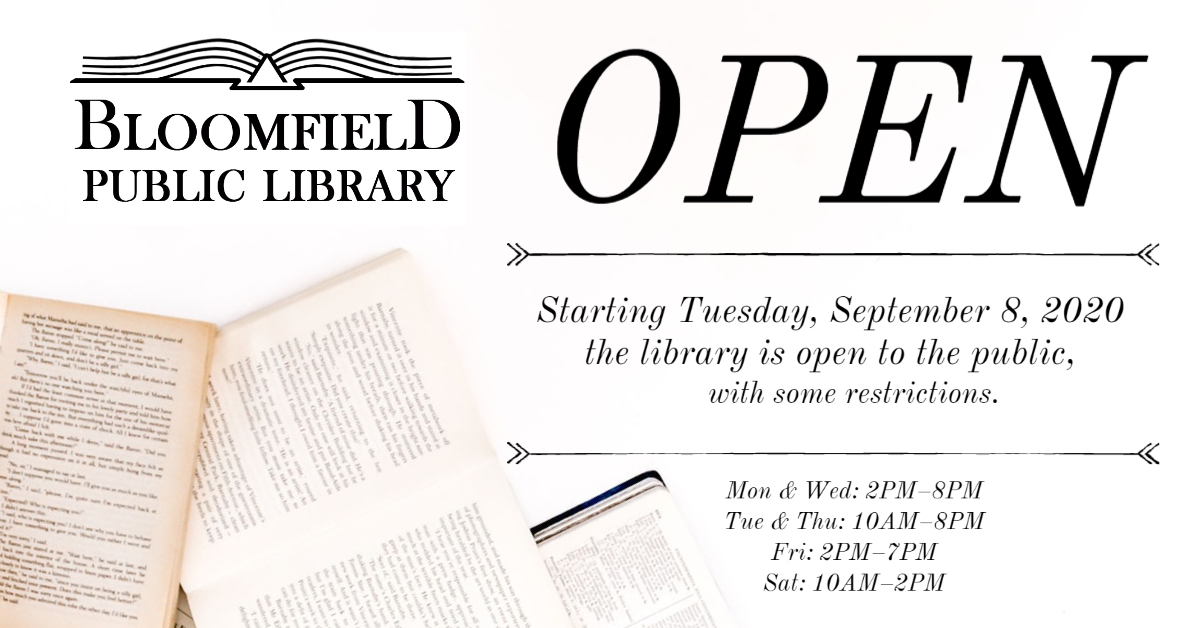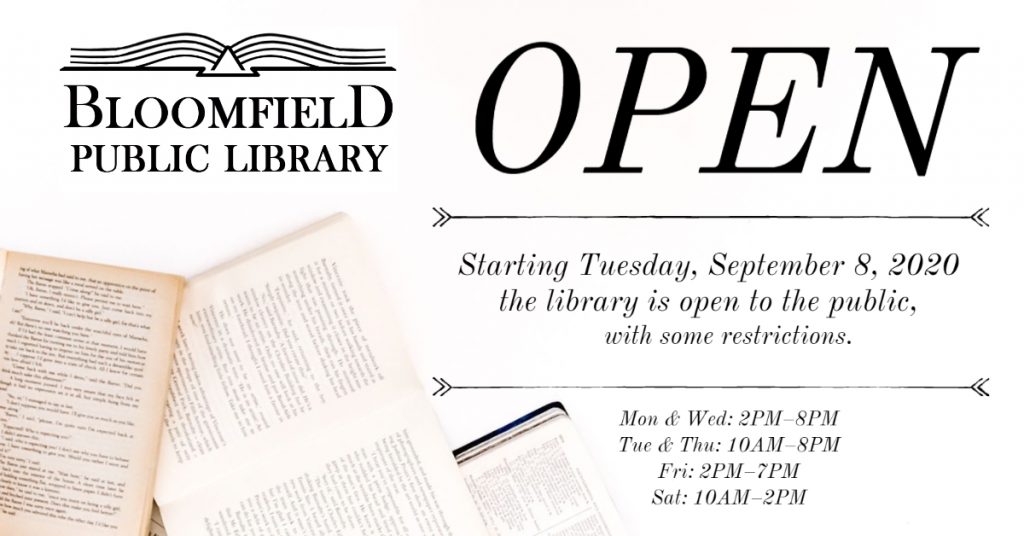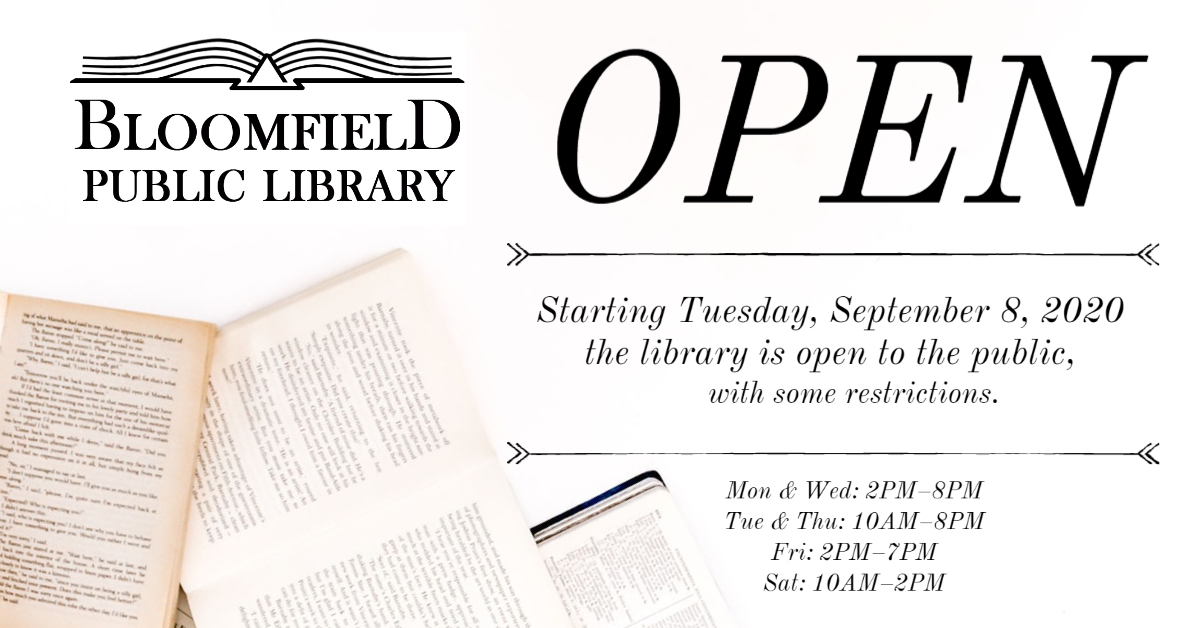 We would like to welcome you back to the library! Starting Tuesday, September 8, 2020 the library will be open to the public, with some restrictions. Appointments are no longer necessary to browse our shelves, use the public access computers, or use the copy/fax machine.

We do require that you adhere to the following during your library visit, to help keep our patrons and staff healthy and safe:
Wear a mask or face covering
Use the hand sanitizer in the lobby, before entering the library
Limit your visit to no more than 30 minutes
Maintain a minimum distance of 6 feet from other patrons and staff
Be aware that the library capacity is limited to 18 individuals
Return all library materials to the outdoor book drop
Lobby Pickup is still available!
Due to the popularity of this service, we are happy to continue offering the contact-less pickup of items placed on hold online at owwl.org or over the phone with our staff.
Something looks different…
When you come to the library, you may notice a few changes. While the library building was closed earlier this year, we were able to conduct a previously planned renovation project. The project was funded by a NY State Construction Aid Grant and funds set aside in 2018. The work was completed without any additional time closed to the public. With these renovations, some of our sections, such as Large Print and DVDs, have found new homes within the library. If you need assistance finding anything, please do not hesitate to ask!
Call the library at 585-657-6264, visit our website at bloomfieldpubliclibrary.org, and follow us on Facebook. Thank you for your patience and understanding while we all adjust to this new way of doing things.
We look forward to seeing you soon!
Margo Prak, Library Director